The Hunts
Take a look at our hunting opportunities. All hunts are very different. Each comes with its own unique style and time of year. Pick a dream hunt that best suits you.
PREMIUM HUNTS!

(Bugle) 6 Full days of archery hunting
Rifle Hunts and Archery  5 full days of hunting
Upon arrival you may practice shooting and gear ready for hunts
Ground Blinds, Tree Stands, Spot and Stock
Fully guided services
Lodging included on the Ranches with all meals provided
Transportation provided from the airport and to the ranch
We field ready your trophy and forward it to your game processor and taxidermy
Payment Plans Available, Paid in Full Discount, and Group Discounts offered.
Take a look at our opportunities!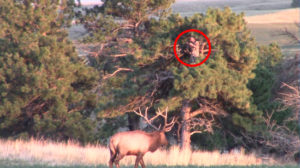 Central Cedars Ranch

This Property was Sold!
65,000 acre dream. All one block, just you and the elk. No county roads, interior alfalfa fields. Mule deer and whitetail deer hunts available. Montana FWP Licensing requirements needed.
Permit areas are no longer available. 
Currently viewing 900-20 Ranch's
Archery: 900-20 - Rifle: 590-21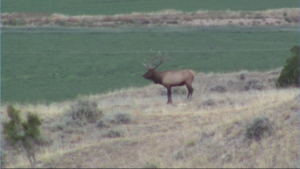 Mountains West Ranch
40,000 acre, deeded and leased. Three large blocks, each with it's own hunting experience. High mountain parks and timber (bugling), elk traveling from valley feeding to mountain bedding (tactical battle), valley alfalfa pivots (ambush).
General license Elk and Deer.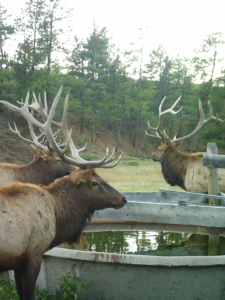 380's Ranch
25,000 acres and more that are timbered with crop lands and alfalfa fields. Elk and mule deer hunts available. Montana FWP Licensing requirements needed.
Archery: 410-21 - Rifle: 417-20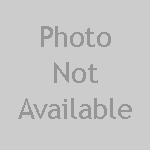 Vida Ranch
This Ranch is Pending
Big Game Archery Hunt Pricing
Central Cedars Ranch
Mountains West Ranch
380's Ranch
Vida Ranch
Premium
Elk
Deer
Antelope

$7,500
$6,500
$4,000
$2,500
$7,500
$6,500
$4,000
$2,500
$7,500
$6,500
$4,000
$2,500
N/A
N/A
$4,000
$2,500
Big Game Rifle Hunt Pricing
Central Cedars Ranch
Mountains West Ranch
380's Ranch
Vida Ranch
Elk
Deer
Antelope
$8,000
$4,950
N/A
N/A
N/A
N/A
$8,000
$4,950
$3,500
N/A
$4,950
$3,500